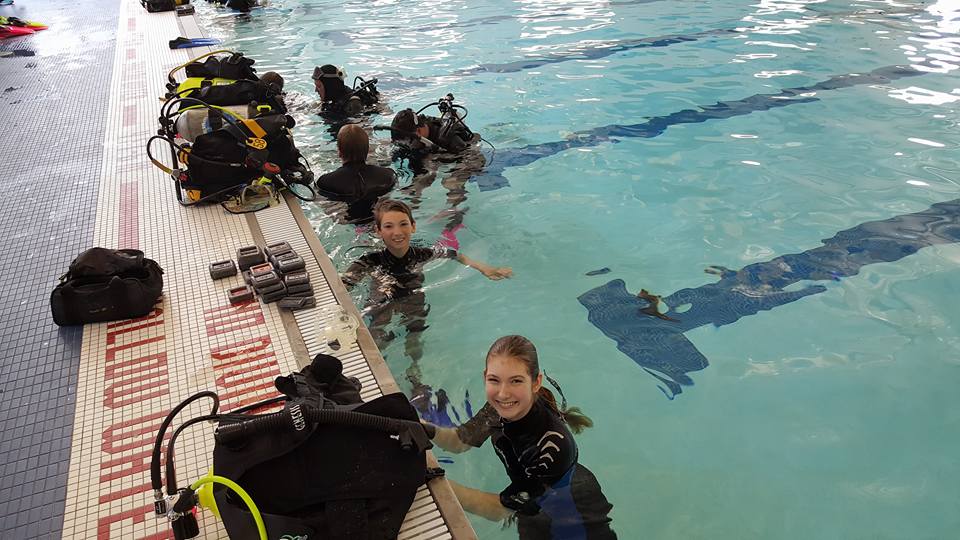 DISCOVER SCUBA DIVING
So you've always wanted to try diving–but you're a little nervous and not quite sure if you'll like it. Come try a session in the pool with us first–experience the excitement of the underwater world for yourself. We are confident you'll love it!
Parents, this is a great way to make sure the kids are ready to learn to dive before signing up for a full class.
Starting from
$35.00
Book It!

Contact the shop or purchase the session through our online shop.

Get Ready!

Come into the shop and get fitted for gear, sign some paperwork and participate in a short safety lesson.

Do It!

Join us at the pool for underwater fun & learning. By then end of the session you will have laughed, had fun, and know whether scuba is for your or not.
What does it cost?
A Discover Scuba Session is $60 per person.
If you sign up for lessons within 2 weeks of the Discover Scuba, we take $25 off your lesson price.
What is the time commitment?
It takes about an hour to get fitted for gear and do the lesson. You can save some time by filing out the paperwork ahead of time. We even have an online code for the lesson for a slight upcharge. The pool session is generally 1 to 2 hours long depending on how much fun people are having and whether you get cold or not. We don't rush you.