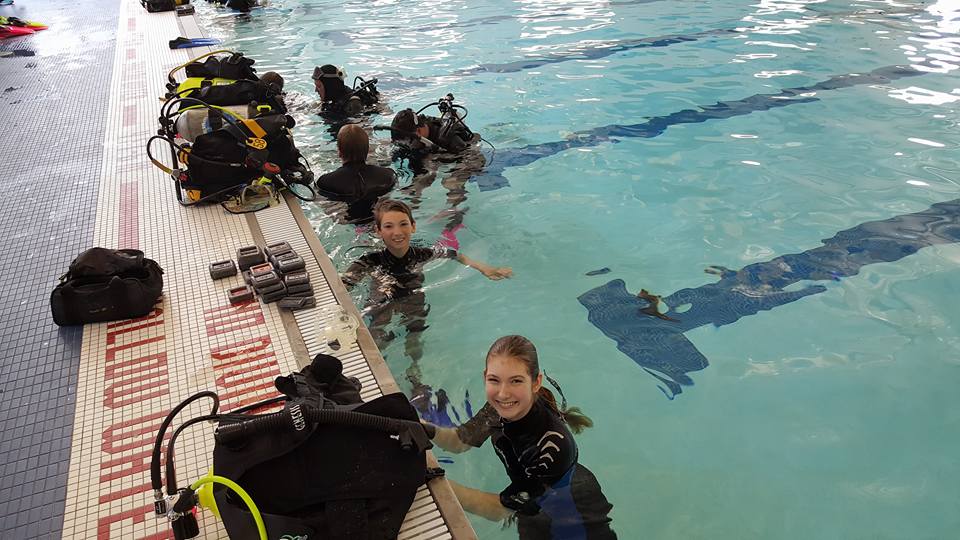 DISCOVER SCUBA DIVING
So you've always wanted to try diving–but you're a little nervous and not quite sure if you'll like it. Come try a session in the pool with us first–experience the excitement of the underwater world for yourself. We are confident you'll love it!
Parents, this is a great way to make sure the kids really want to learn to dive before signing up for a full class.
Starting from
$25.00
Availability: Contact us for booking information
You will learn skills such as equalizing your ears, buddy checks, basic buoyancy control, underwater communication, and more. You will also be given an introduction to basic scuba equipment followed by an underwater tour in the local pool or aquatic environment.
When you sign up for your certification class within 30 days after your session, we'll even deduct part of the cost of the Discover Scuba off your certification!
---
We offer expert instruction at the pacing you need and desire.  You can get started on your certification or continuing education class today–no wait times for the "next class." Our class sizes are small, and we offer almost complete flexibility.  We understand that you are busy, and have a full schedule already. We appreciate that you have placed your trust and confidence in us and we'll work to design a dive training program for you that meets your needs, your timeline, and your budget.